TTi-120 Titanium Roller Pen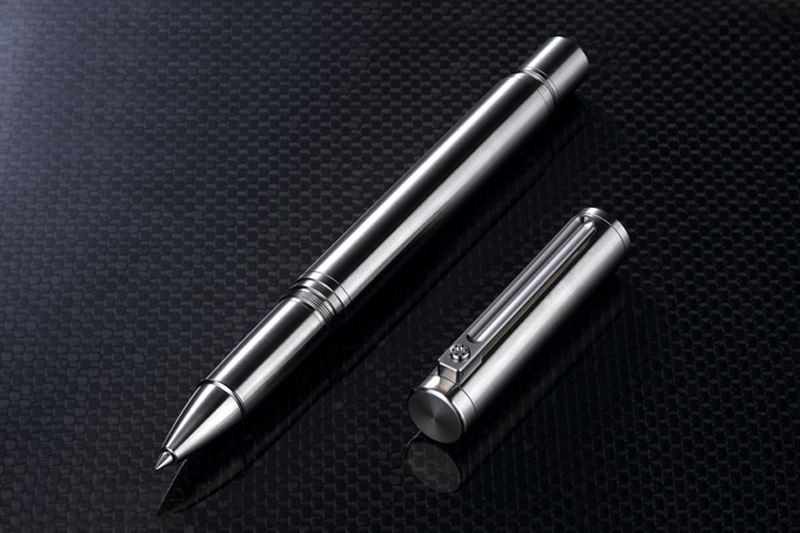 Made completely from titanium, can be customized with a stamp or logo of your choice. Almost all rollerball refills compatible.
It is a well-designed and elaborate roller pen.
This pen is unique and powerful.
Also can be an EDC pen.
The writing comes first with this pen.
Whether you use it as a roller-pen or an everyday carry (EDC) pen.
About the TTi-120 Pen
Design of the pen began in early February 2012.
In June of that year the first sample was finished.
After some minor tweaks and changes over the next months, the final prototype was finished in September of 2013.
Now, we would like to introduce it to the public.
The TTi-120 is sure to become a classic.
We are looking forward to bringing this pen to you in 2013.