The Pen from Space – INFINITY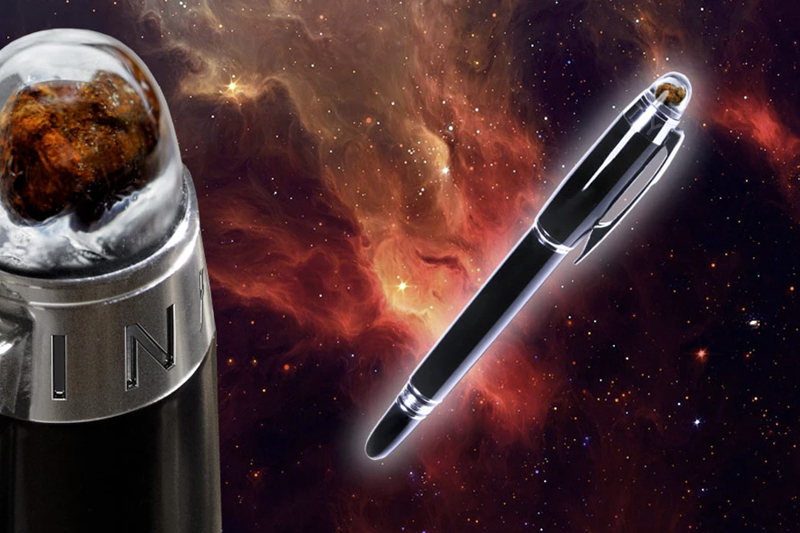 A unique pen showcasing a 4.5 billion year old meteorite. A minimalist exclusive and innovative gift. EDC not just a watch or wallet.
On the 15th of February 2013, a 4.5-billion-year-old relic of the solar system unexpectedly pierced Earth's atmosphere and began its fiery descent toward the surface. It exploded 15 seconds later in a half-megaton explosion. The meteorite was named Chelyabinsk and it is recognized as one of the century's most historical meteorite impact.
We are a team of designers from Bath UK, who after seeing the fireball's descent to Earth and learning about the incredible journey of the Chelyabinsk Meteorite, were inspired to share this rare artifact with the world. We wanted a piece of the Chelyabinsk Meteorite to be shared with everyone, and thus, the concept of INFINITY – The Pen From Space was born.
We set ourselves the challenge of designing a unique Pen centered around showcasing the Meteorite while delivering an exceptionally high-quality writing experience yet at an affordable price.
After solving the problem of how we would process the Meteorite to the correct form and then combine it in a water clear encapsulation, we went on to review as many Pen body designs, nibs and refills that we could source and finally selected an established,  beautiful, classic, well balanced pen body design, that is compatible with the world's best German engineered nibs and refills, in order to combine an iconic look and feel with a high-quality, contemporary, smooth and consistent writing experience.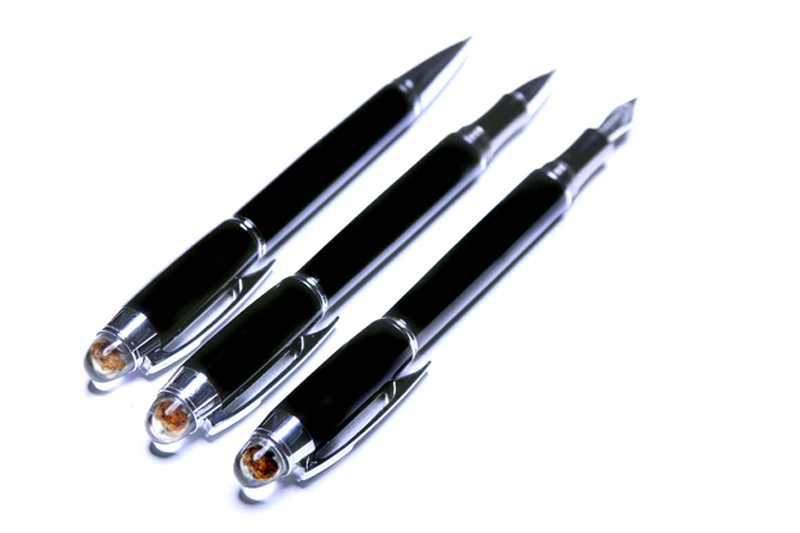 INFINITY has been designed in limited numbers and comes as either a Fountain Pen, Rollerball, or Ballpoint Pen. All three have been perfectly weighted and contrast a dark matter resin with a polished metal finish, to produce an exceptional everyday pen.