INK Machined Fountain Pen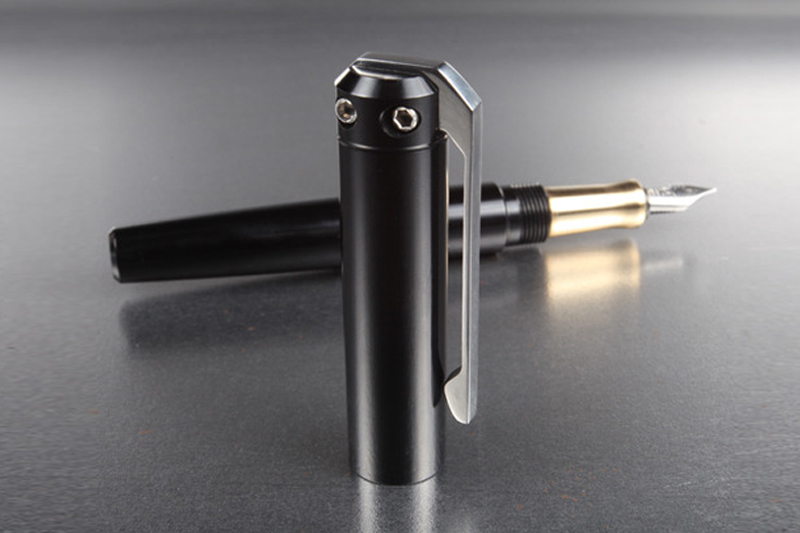 We wanted to create an heirloom quality, American designed and manufactured pen to help counteract the current trend of impersonal communication and disposable consumerism. Can a machined pen accomplish this goal? Maybe not, but it looks amazing while it tries.
Life is fast-paced and disposable. We rarely take time to slow down, put thoughts to paper, and share those ideas with others around us. Do we want to be remembered for email, or for a hand written note that has character and a feeling of sincerity?
Communication has become too impersonal. Everything is disposable. We aim to change that.
Ink can be either a fountain or rollerball pen, giving the user their own preferred writing experience. We completely designed Ink from scratch, using high quality parts and materials. The grip section of Ink comes in either aluminum, brass or copper. This gives Ink the look and feel of a high dollar, custom pen, but because we make the pen ourselves, we are able to offer it at a fraction of the price of other custom pens.