Vintage Postage Stamps Pen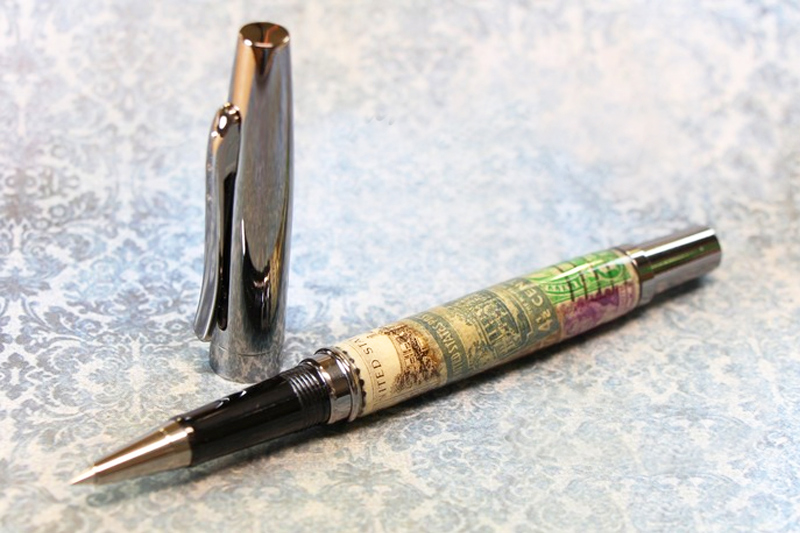 Schimmel Fine Pens takes beauty and precision to the next level using a vintage collectible (Postage stamps) to create and amazing pen.
As the world has become more and more digital one of the Historical Items of the past has faded away.  Vintage Postage Stamps tell a story of the times the were used in.  Many young people will never use a stamp.   I take these vintage stamps to make a very visually stunning and functional writing instrument.  Its more than a pen its a historical capsule.
The stamps are carefully chosen, arranged, and encased in a crystal clear resin.   These pens are comfortable in the hand as well as beautiful to look at.  I am offering these vintage postage stamp pens with stamps from many countries.  This Kickstarter campaign will offer a way to introduce and expand this line of my handmade pens.