TiScribe: Titanium, Copper, Brass Fountain/Ballpoint EDC Pen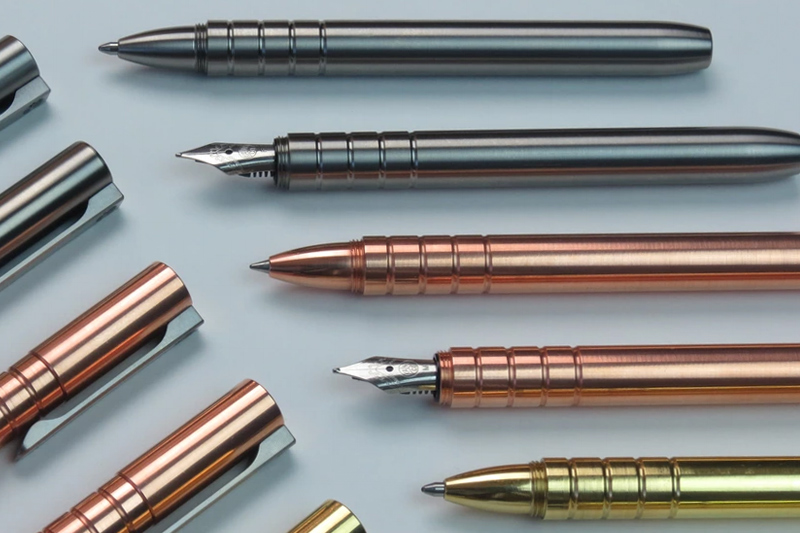 TiScribe™ is a 100% CNC machined pen that comes in two versions: Fountain Pen and Rollerball. MADE IN USA!
What Makes the TiScribe Different?
TiScribe is a 100% custom machined pen made from high quality TITANIUM, COPPER, or BRASS. I looked at hundreds of pens when designing the TiScribe. Most had ugly seams, so they were removed. Most pens were plastic, so I went with exotic metals. I continued removing all non-essential components resulting in a ultra-minimalist/ultra-portable design. Below are some additional design challenges and how they were solved.
Titanium pocket clips standard on all pens (CNC Machined from Grade 5 Titanium)
A pocket sized EDC Pen (Only 4.5in long. Won't spear you in the leg when sitting down)
Seamless Design (No ugly lines. Feels/looks like a one piece pen)
Each pen is finished to a high polish (Who doesn't like bling?)
Threaded Cap (Built to last! Pop tops generally wear out)
Cap does not post (Threads on the rear looked ugly)