TiPeN Precision Machined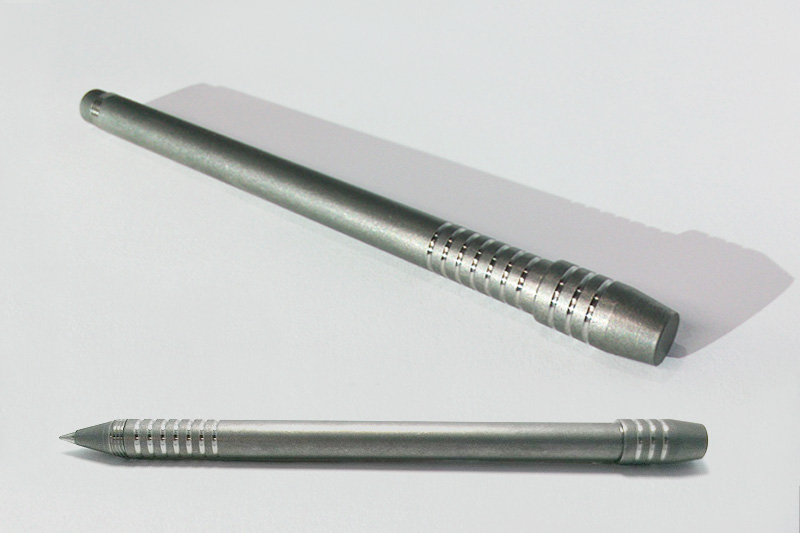 TiPeN™ – Doing Simple — Extravagantly | Write in Style | Will Last a Lifetime | Pen Refill Not Included | Stick it with Magnets
TiPeN™ is small, comfortable, well-balanced, lightweight, and stronger than other Non-Titanium pens.
My Story
I'm not a fan of large pens and I love Titanium.  So where can I find a small Titanium Pen?  I couldn't find a small pen that had any decent writing refill.  There are other Titanium pens on the market but are just too large for me, or EXPENSIVE!  So I set out to make a pen that I like.
After my previous Kickstarter projects I was able to buy a small CNC Lathe for my garage, I bought it just for this project.  My Goal is to make the "Perfect" Titanium Pen, but also to make the pen affordable for Kickstarter Backers.  I want to get this pen in your hands, so you can see and feel the beauty of it for yourself. 🙂
Yes, the TiPeN™ really is 100% made in my garage, in a small town in Iowa.