Ti2 TechLiner Pen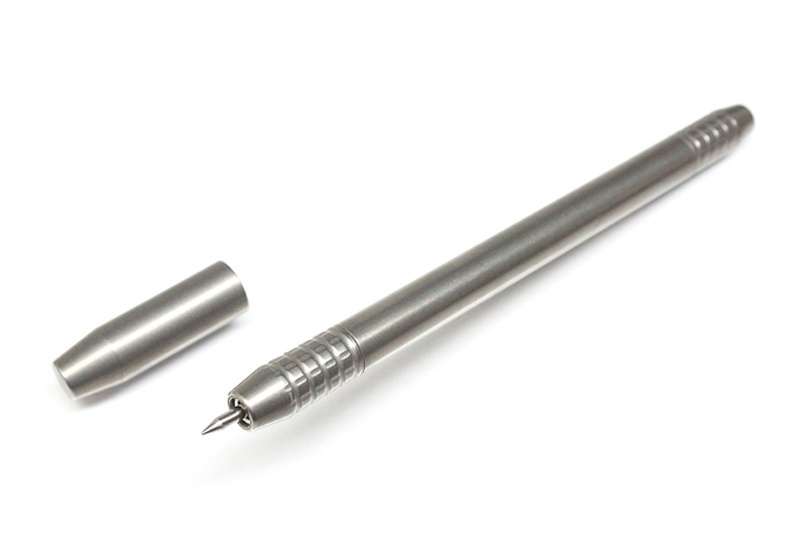 A titanium pen body for the Uni-Ball Signo 207 refill with neodymium magnets.
In art school we were required to use technical pens for our design classes.  These "needle point" pens offered open sight lines for great precision and use with rulers and french curves.   As a sequel pen project we decided to design a titanium heirloom quality "tech" pen for everyday use.
Key Features:
Magnetically retained cap — The TechLiner shares the same philosophy as the original Ti2 Pen project…  Cap retention without threads.  Using 3 rare earth magnets, the cap is pulled on tip or tail with approximately 2 lbs of force.  We've accomplished this with a unique custom ring magnet that fits around the tip of the Signo 207 refill series.
Machined grip — When we designed the Techliner we wanted a tactile grip surface comfortable for extended writing sessions.  The machined "grid" pattern offers a non-slip, secure grip
DFM — Designed For Manufacturing.  The TechLiner has only 3 unique parts.  Lower unique part count means less setup, tooling cost and machine time in turn getting your rewards out quicker!