The Triune Pen – This pen could save your life!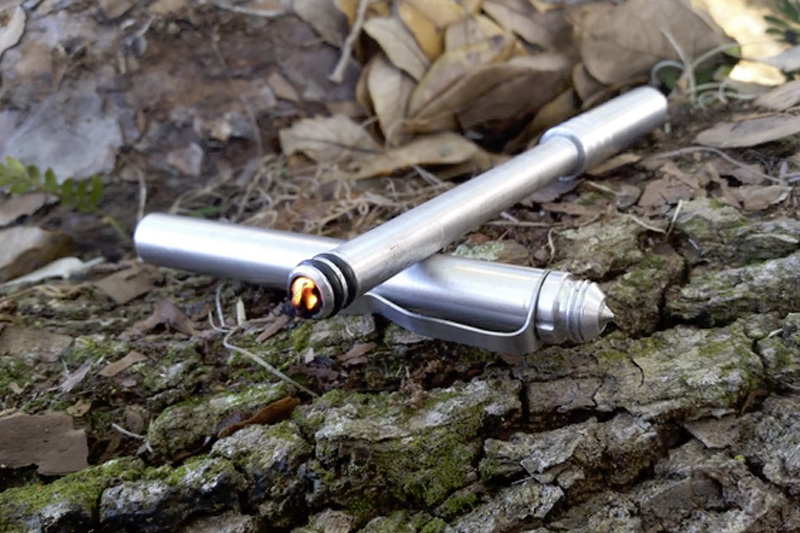 An aluminum pen that integrates a Fisher Space Pen refill, fire starter and glass break tip to function as a survival and tactical pen.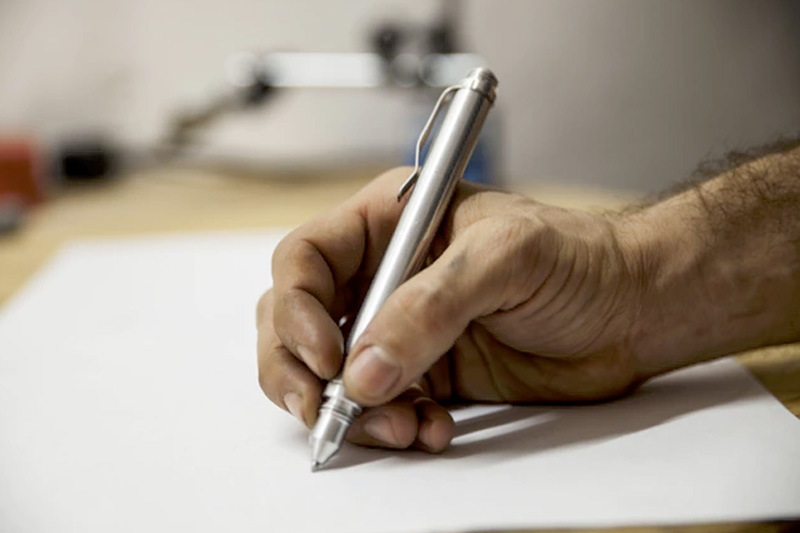 WHAT DOES IT DO?
It writes with almost any refill you want to put in it.  Using an O-ring to retain/center the refill and a set screw to adjust the bore length from 2.5″ long to 4″ long you are able to swap out the Fisher cartridge for your favorite refill in under a minute.
It can be used to start a fire using fire piston compression technology.  Inside the cap is a cartridge packed with enough tinder to ignite around 20 coals.
It can be used to break a window in an emergency if you are ever trapped inside a submerged or burning car.  The pen has a hardened glass breaker tip on the back that can shatter glass with a single impact.
It can be used as a self defense instrument if some unfortunate soul tries to take your new favorite pen.