The Pen with No Name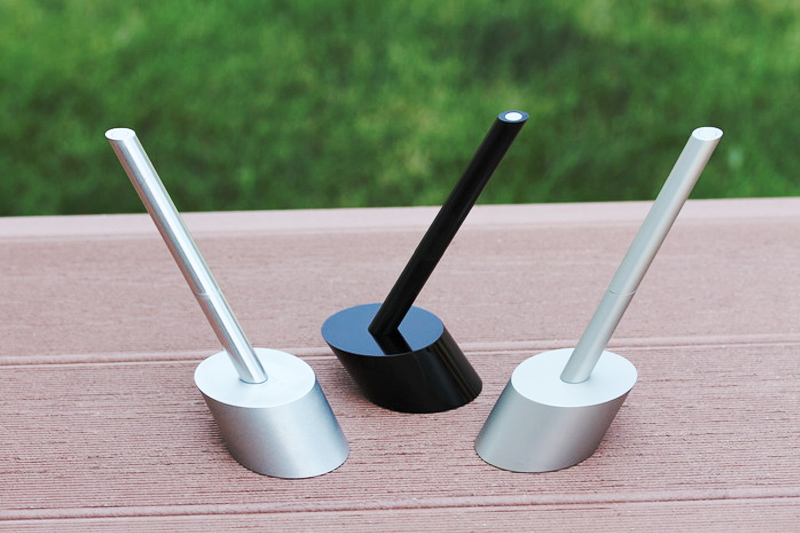 This pen combines 6061 aluminum & magnets with Montblanc refills to create a unique writing experience. MADE IN THE USA.
The Pen with No Name is unlike any other pen. It is machined from 6061 aluminum, contains four neodymium (rare-earth) magnets and houses the amazing Montblanc cartridges (Fineliner & Rollerball). Combined with the optional magnetic base, this will be something you can proudly display on your desk at home or work, or better yet, one for each!
While I designed the pen to house the Fineliner cartridge, it will also take other refills such as the widely available Pilot G2 using a small spacer. However, I would highly recommend the Fineliner by Montblanc as it will make you think twice about using any other refill.
My focus is solely on building a pen, not a brand, so you won't find any type of branding on this pen.