The Move – Mini Bolt-Action Pen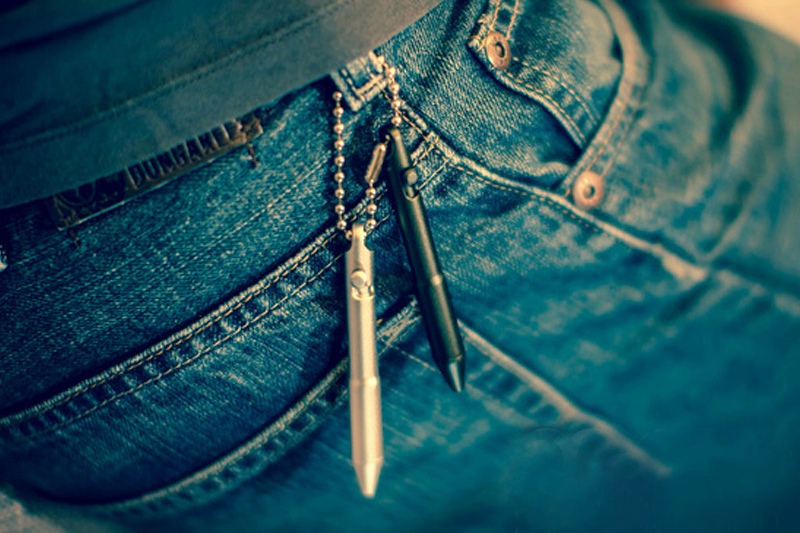 The world's most compact and lightweight bolt-action pen. Stylish, durable and built to be carried with you everyday.
I'm very excited to introduce to you my project, THE MOVE PEN. It is a mini bolt-action EDC (Every Day Carry) pen that I think you will love. I'm an avid collector of writing instruments and have been inspired by the many pen projects on Kickstarter over the years. For the last couple of years, I have been making efforts to come up with my own pen design that is both practical and unique.
I decided to design an EDC pen because I have not been able to find one that meets my needs on the market. I think an attractive high quality pen that can be carried easily with us everyday is something that most of us need. I also enjoy the additional challenges involved with designing a true EDC pen given the additional limitations on weight and size.
THE MOVE PEN is unique in the fact that it manages to have a bolt-action mechanism while being extremely lightweight and compact. It is a true EDC pen with a keychain/lanyard attachment point. It is machined out of 6061-T6 Aluminum and hard anodized (Matte finish). I decided to make it out of Aluminum Alloy instead of Stainless Steel, Titanium or Brass because it offers the best combination of cost, strength and weight. I chose the bolt-action mechanism for its ruggedness and reliability and because it is just fun to fidget with. The pen is designed to work exclusively with a standard LAMY M22 Refill. It is the only high quality standard refill that is compact enough to meet the design requirements.