Sunderland mk1 – An Exceptionally Crafted Pen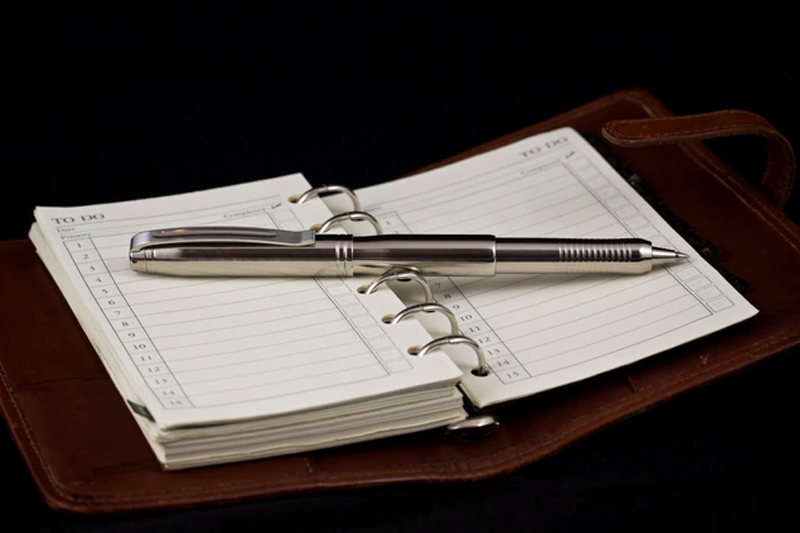 A meticulously engineered pen for those who appreciate finely machined components and superior quality without compromise.
What makes the mk1 different?
The Sunderland mk1 has several unique features that make it worthy to add to any serious pen collection or be the start of a new one.
The Patent Pending Thread-On Cap:
Our market research indicated that most pen enthusiasts prefer a screw-on cap; however, having exposed threads on the grip can be unsightly and uncomfortable to hold.  To solve these issues, we designed the threads to be hidden inside the tip of the pen, unexposed to the user.
The Machined Clip:
There are a lot of nice pens available, but most use a formed sheet metal clip.  We really wanted to avoid using stamped sheet metal parts on a high-quality pen, so we put extra effort into the design and manufacturing of the clip on the mk1: It is machined from a block of aerospace grade, 17-4 stainless steel.  This is the same material commonly used for jet engine components.  The clip was designed to take advantage of the extreme strength of this material, while maintaining the flexibility required for a functional clip.
Designing the clip around a machined component gave us the opportunity to add features that are both decorative and functional. The clip flute adds style and was also used to help tune the stiffness of the clip.