Sprout Seed Pencil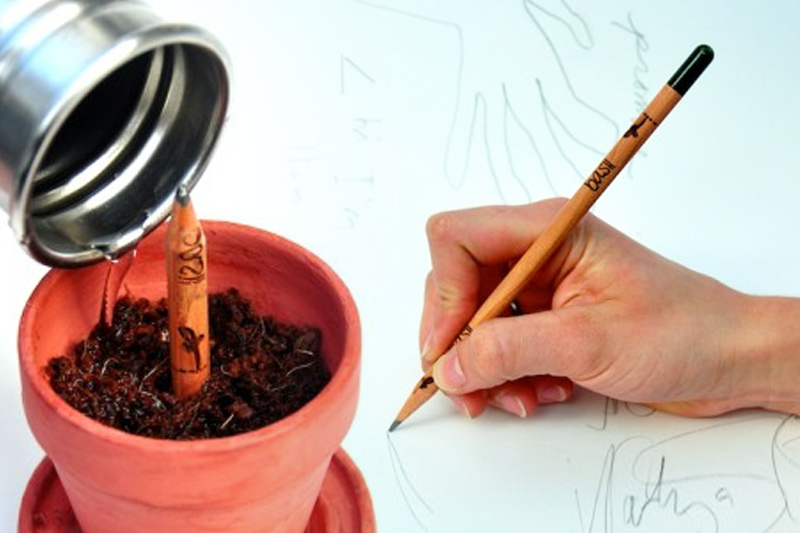 What if instead of throwing your pencil stubs away you could plant them and have them grow into something delicious, beautiful, and fun? What if pencils could grow?
Sprout is a high quality cedar pencil with a water-activated seed capsule at the tip. When the seed capsule is exposed to moisture it begins to degrade, releasing the seed within Sprout and starting its germination. You can leave the pencil in the soil as a helpful planting label, or pull it out. You can plant Sprout wherever you like, though we recommend an area that gets plenty of sunlight.
What's included?
Combo Pack:This package contains 3 Sprout pencils, 1 each of: Mint, Rosemary, and Thyme.
Herb Pack: This package contains 8 Sprout pencils, 1 each of: Basil, Cilantro, Dill, Mint, Parsley, Sage, Rosemary, and Thyme.