Pen Type-A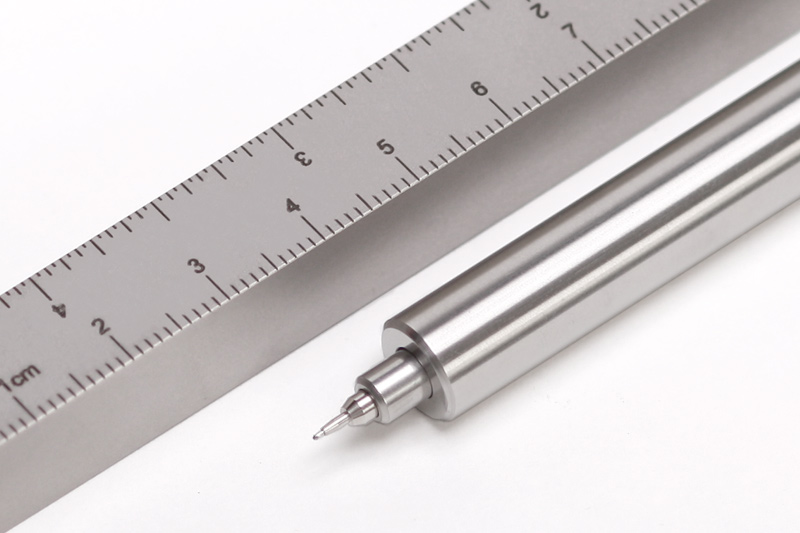 A balance of simplicity, precision and substance, the Pen Type-A feels smooth between your fingers. There's no grip to tell your fingers where to go and it's free of notches or grooves.
The sleeve is laser etched with imperial and metric units. The sharp edges of the ruler help draw straight lines. The stepped geometry of the tip leaves the contact point exposed so you can see what you are drawing. It is perfect for architects, illustrators and designers.
Pen Type-A is proudly made at a multi-generation family run machine shop in Vermont.