EiMIM Pen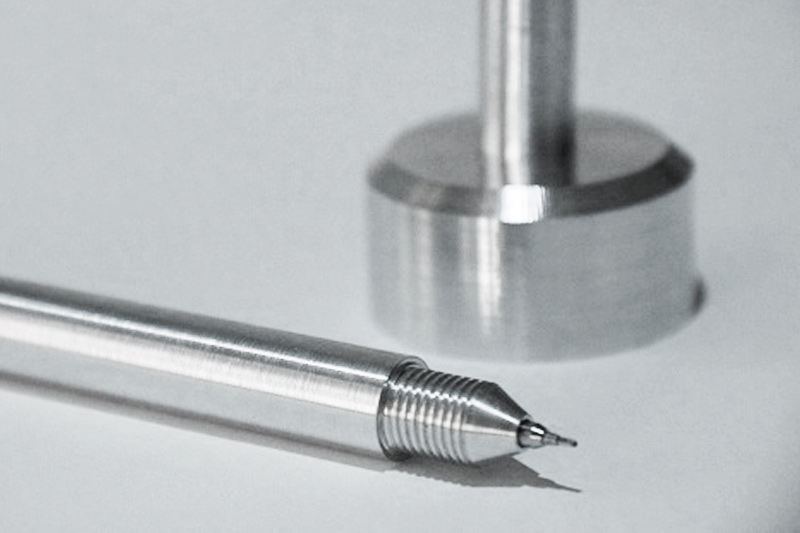 A simple pen featuring Pilot Hi Tec C inserts, great finishes, and MAGNETS! Check update #5 for more pictures of all of the finishes.
So everyone needs pens, right? Well this is the ultimate pen. Great materials (6061 Aluminum), great finishes (raw, glass bead blasted, and powder coated), great inserts (your choice of black or blue Pilot Hi Tec C in 0.25mm, 0.3mm, and 0.4mm), and MAGNETS!
The EiMIM Pen has been in the work for three months, and after design, prototype, back to the drawing board and repeating that process I have come up with something I am proud of. Really proud of.