D180 Folding Pen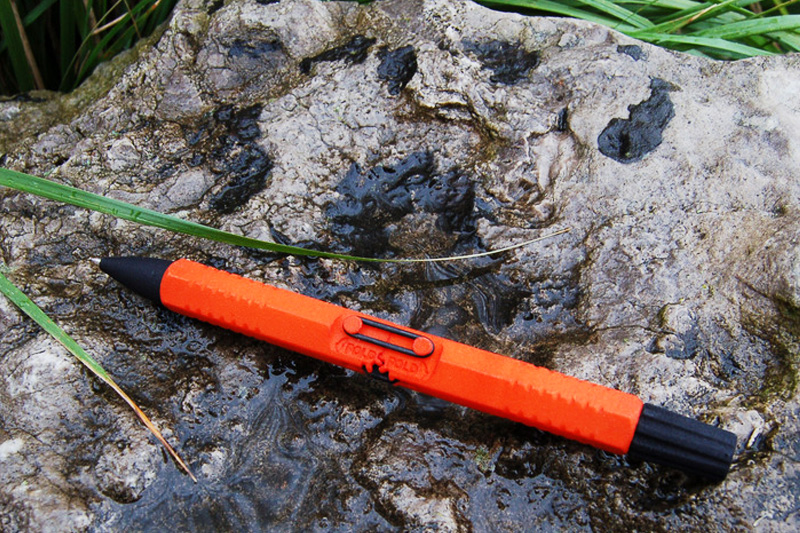 Sign documents like a boss with the unique patent pending D180 pen!
DESIGN FEATURES:
1)  Looks, feels and writes like a normal full sized pen, yet fold in half and fits compactly in a pocket.
2)  Automatic mechanism for extending and retracting the ink.  No cumbersome lid to remove or get lost.  Losing a pen lid is no fun.
3)  Pen locks open and locks closed using over-center cam for ease of use.
4) Small storage container (5/16″ x 1-1/8″ or 8mm x 28mm) built into the top half of the barrel and is accessible by unscrewing the cover.
5)  Pen floats in water.  Great for boating or for those working near water.  We recommend the Fisher refills that write when upside down and underwater for optimal performance in a Marine environment.  Note, if you put a heavy items in the storage container, then you will need to confirm it still floats by testing in a glass or sink first.