Custom Machined Pens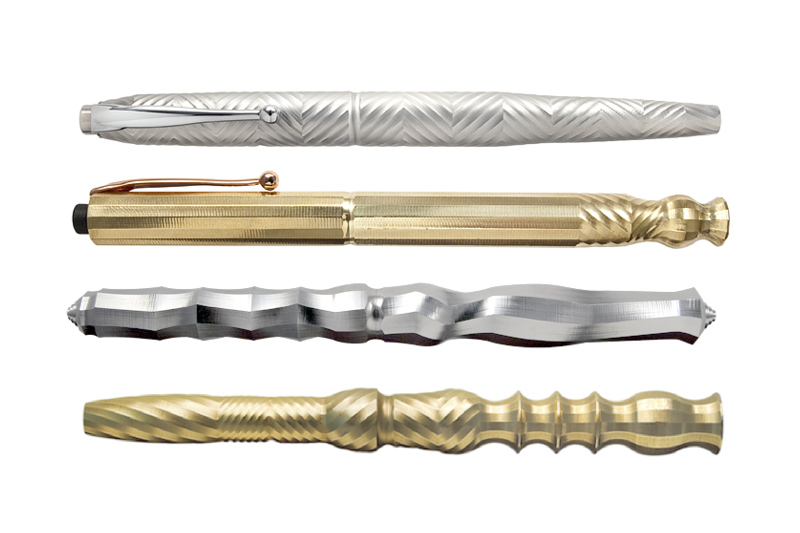 Beautiful pens created from your custom design in brass, stainless or titanium.
Design a beautiful, high-quality pen online using my easy-to-use web widget, and I'll build your pen. Join the maker revolution. I like making things. It's fun. I'd like to share that with other people. In order to do this, I need folks willing to jump into the fray! Please support my project. I think you will be happy with the result.